Apprenticeships at Mid-UK Recycling in partnership with Lincoln College
---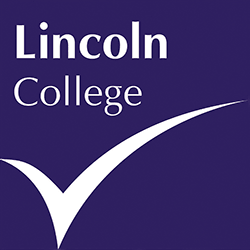 Mid-UK Recycling have developed a long term partnership with Lincoln College to offer a range of apprenticeships. This means that Mid-UK Recycling can now offer continuous professional development to its ongoing staff and new entrants to the company. Apprenticeships are a great way to get on the career ladder, so you can start earning while you train and gain your independence and experience quicker. Mid-UK Recycling look at apprenticeships as a new generation of practitioners to its work force.
Apprenticeships appeal to those looking for alternatives to university as they take a more practical approach to learning. You'll focus on training for a specific career and learn your trade by doing the job. You will gain hands-on experience and can apply your skills immediately.
Here at Mid-UK Recycling we will guide you down the right career path with professional guidance and support that also gives additional training and provision meeting the core and key principles of your apprenticeship. You will also be working and training within a professional environment at one of Mid-UK site locations depending upon the apprenticeship you are working towards. This means there will be a fantastic opportunity for you to become an employed and contracted person with Mid-UK, one of the largest independent recycling businesses in the United Kingdom.
What are the Key Benefits?
There are several key benefits from your apprenticeship:
You will earn while you learn
Develop your industry skills
Receive recognised industry qualification
Gain independence and respect from colleagues and friends
Gain real work on the job experience
Benefit from ongoing and personalised support from Lincoln College and Mid-UK Recycling
Improve your employability worldwide
Discover your earning potential
Receive discounts as a student
Enjoy your paid holidays
So what subjects can I do an apprenticeship in with Mid-UK Recycling?
Mid-UK Recycling have listed below the apprenticeships available to all people who would like to develop a career with the Company. The apprenticeships are all conducted in partnership with Lincoln College therefore an individual who wishes to undertake an apprenticeship will conduct their time between Lincoln College and one of our many sites.
Large Goods Vehicle Driving Apprenticeship
An apprentice will undergo training as a Professional Large Goods vehicle (LGV) driver working for Mid-UK Recycling and driving a truck in a safe and fuel-efficient manner, ensuring that the right products are delivered at the right time, location and with the correct documentation. They are responsible for maintaining the integrity of load and vehicle by applying correct procedures for restraint, on road driving and health and safety. LGV Drivers will deliver to a range of establishments belonging to a large customer base. They may be required to work long days (but are paid well for this). They operate in many different localities such as inner city, towns, and rural locations.
The drivers communicate with a wide range of people and customers and strive to meet expectations by providing a quality service that encourages repeat business, showing drive and energy even when challenges arise. Individuals in this role are highly competent in using industry-recognised systems (such as systems for reporting defects) and associated services. Mid-UK drivers also drive in a manner that protects the company's corporate image by applying the rules of the highway code and compliance to the industries driver's hours rules and regulations.
Mid-UK will only employ professional drivers with a good attitude to road safety for themselves and other road users. If you feel that you can comply to the same rules and regulations after training has been given and you want to develop yourself as a professional driver then this course is for you. Full training will be given to all successful applicants.
Electrical and Maintenance Engineering Apprenticeship
If you wish to follow a profession in an exhilarating and diverse industry and are good with practical work and have an eye for the attention to detail, then an apprenticeship in engineering could be a great choice for you. Taught in the Lincoln College industry standard mechanical & welding workshops using the latest specialist equipment, three options are available:

Welding
Fabrication
Manufacturing Engineering and Maintenance Engineering.

Dependant on the option chosen you will be involved in: Component and Hand Fitting Techniques, Operation of Milling and Turning Machine, MIG and MAG Welding and the use of diagnostic equipment to assist with maintenance activities.
During the course, you will study:

Safe working practices in the engineering environment
Working effectively in engineering
Using and communicating technical information
Producing components
Hand fitting techniques
Maintaining mechanical devices
Maintaining electrical equipment and systems

Completion of this programme can lead to full-time employment with Mid-UK Recycling as a Welder, Maintenance Engineer or even a Manufacturing Engineer following completion of work-based learning (NVQ), or other options for further education such as an Advanced Apprenticeship.
City & Guilds Diploma Automotive Maintenance Level 2 and Repair Guide Apprenticeship
If you wish to pursue a career in an exciting and diverse industry and are good with practical work and have an eye for detail, then vehicle maintenance and repair could be a great career step for you. Taught at Lincoln College in the industry standard vehicle workshops using the latest specialist equipment you will be involved in area's such as how to complete routine maintenance on a variety of vehicles and associated systems and use diagnostic equipment to assist with maintenance activities.
In addition to this you will also work in the workshop at Quarrington, Sleaford, Lincolnshire at the Lincs Commercials garage working on additional large goods vehicles including MOT procedures, pre-truck servicing, trailer maintenance and serviceability along with many other road safety related topics. This qualification can help you to progress in a wide range of roles within the automotive industry including careers as a vehicle maintenance technician.
Accountancy
If you would like to pursue a career in accountancy then this is an excellent place to start, this course will provide you with the underpinning skills and knowledge to progress through the levels of AAT accounting courses.
Successful completion of this course may allow you to progress onto a Level 3 qualification, further developing your skills and knowledge in accounting.
You don't list the apprenticeship I am looking for?
If you have identified that the apprenticeship you are looking for is not listed here on our website, then please drop us an e-mail and ask what it is you are looking for as a career path. It's possible that we may be just looking for an individual with your skills and may be able to help you achieve your goals.
What will my apprenticeship cost me and how long will it last?
There will be no cost to you as an apprentice for your training - in fact, you earn a wage when you are in the workplace. An apprenticeship can take between one and four years to complete, depending on the level of the programme, the apprentice's ability and the industry sector. For example, an Intermediate Level 2 Apprenticeship usually takes around 12 to 18 months and an Advanced Level 3 Apprenticeship around 24 months.
What age can I start my apprenticeship from?
You may be able to start an apprenticeship from between 16 and 65 years of age.
How many hours a week will I have to work?
Mid UK will ensure that young workers on an apprenticeship will not exceed the 8 hour a day or 40 hours per week. They are also entitled to paid holidays and rest breaks during the day.
Interested? What to do next!
If you are interested in an apprenticeship with Mid-UK Recycling and Lincoln College contact our HR department by emailing jobs@midukrecycling.co.uk or telephone 01400 273888.